Direct Line: (210) 716-0962
Email: daniel@bhcpa.biz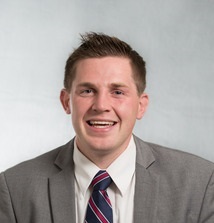 Daniel Astleford joined the firm in November 2018 and has two years of experience in individual and business taxation and auditing. Daniel was raised in rural farming community in Indiana. After graduating High School, he moved to Utah to pursue accounting at Brigham Young University where he graduated with his BS in Accounting in December of 2016. He also received a master's degree in Accounting from Southern Utah University in August of 2017. Daniel and his wife, Johana, moved to Texas in 2018 to embark on a warmer adventure and have since bought a home and plan to settle down long-term in San Antonio with their two children. He is fluent in English & Spanish and loves to travel and have new experiences with his wife and kids.